August 3, 2018
Wild finish to Classique 2018
Wiggle High5's Kirstin Wild added a record setting second win at the Prudential RideLondon Classique.
"It feels so good," said the 35 year old, "This is a big race and I couldn't be happier to win again.
"I'm so proud of my team and the way they rode together today. It was great teamwork that won it for me."
Wild out powered Marianne Vos (WaowDeals Pro Cycling) and Elisa Balsamo (Valcar PBM) after 12 high speed laps of the Cnetral London circuit.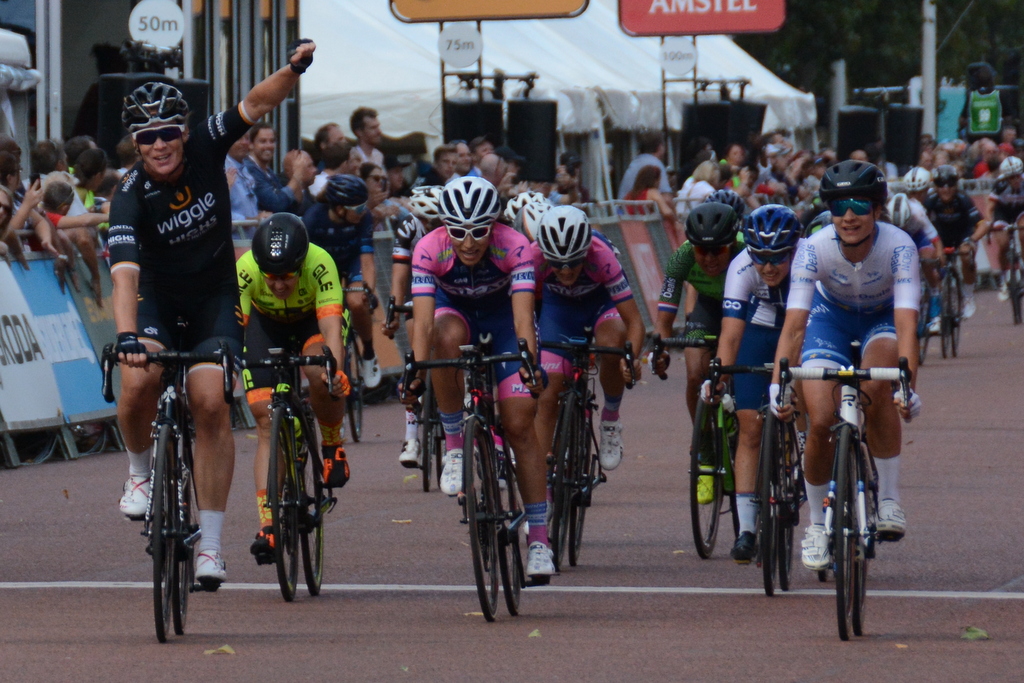 With Lisa Brennauer leading out, Wild came off the wheel of Balsamo, chased down Vos to take back her Classique crown and claim the winner's 25,000 Euros prize.
"Actually, I didn't feel so good during the race," she said. "My legs were a bit tired but my team put me in a good place at the right time and I had to repay them for that. "Lisa said to me, 'Don't worry, stick with me and I'll get you there.'
Then at the last roundabout I saw I was in a good position and thought I had a chance. "
At the end I saw Marianne coming on the outside and I thought this is good, I can take her slipstream.
"Winning on The Mall is perfect. It's such a special place. All the sprinters were here today so I feel really proud to have won again."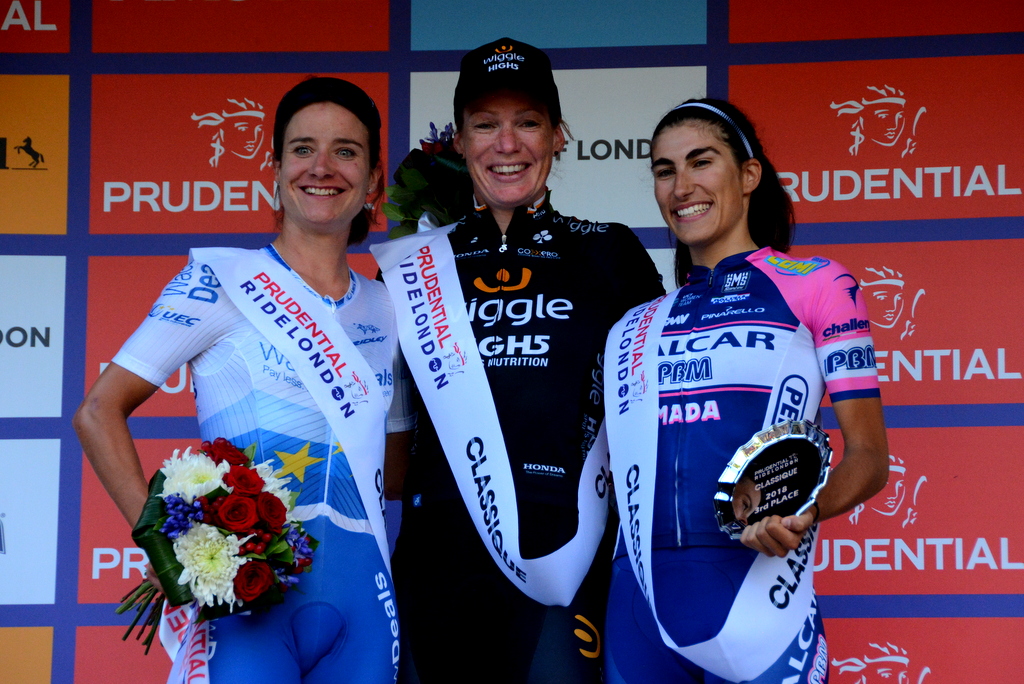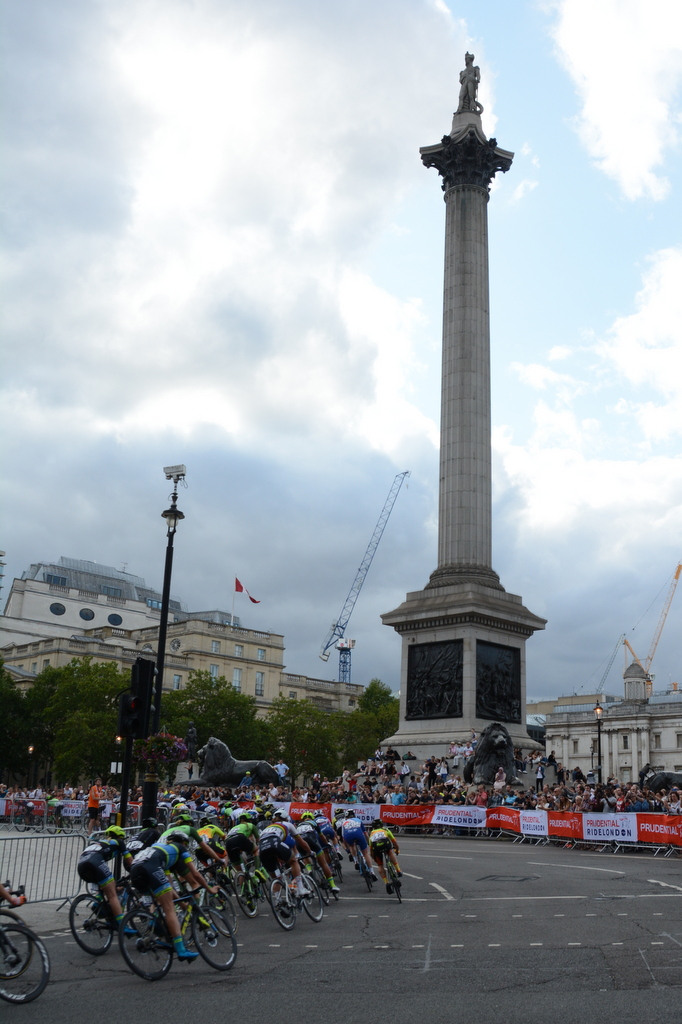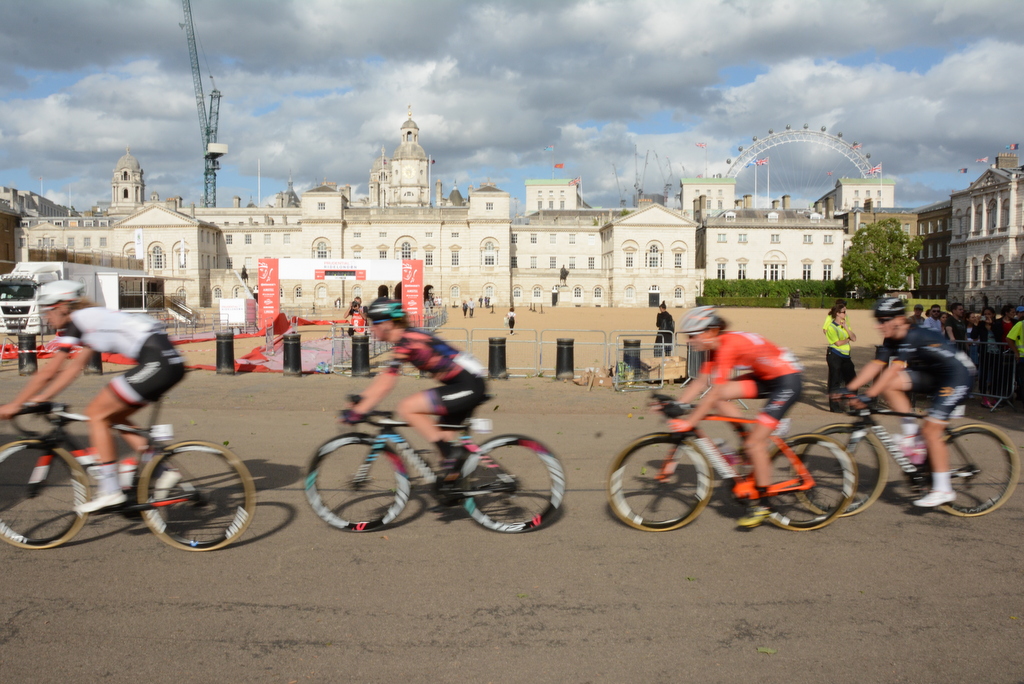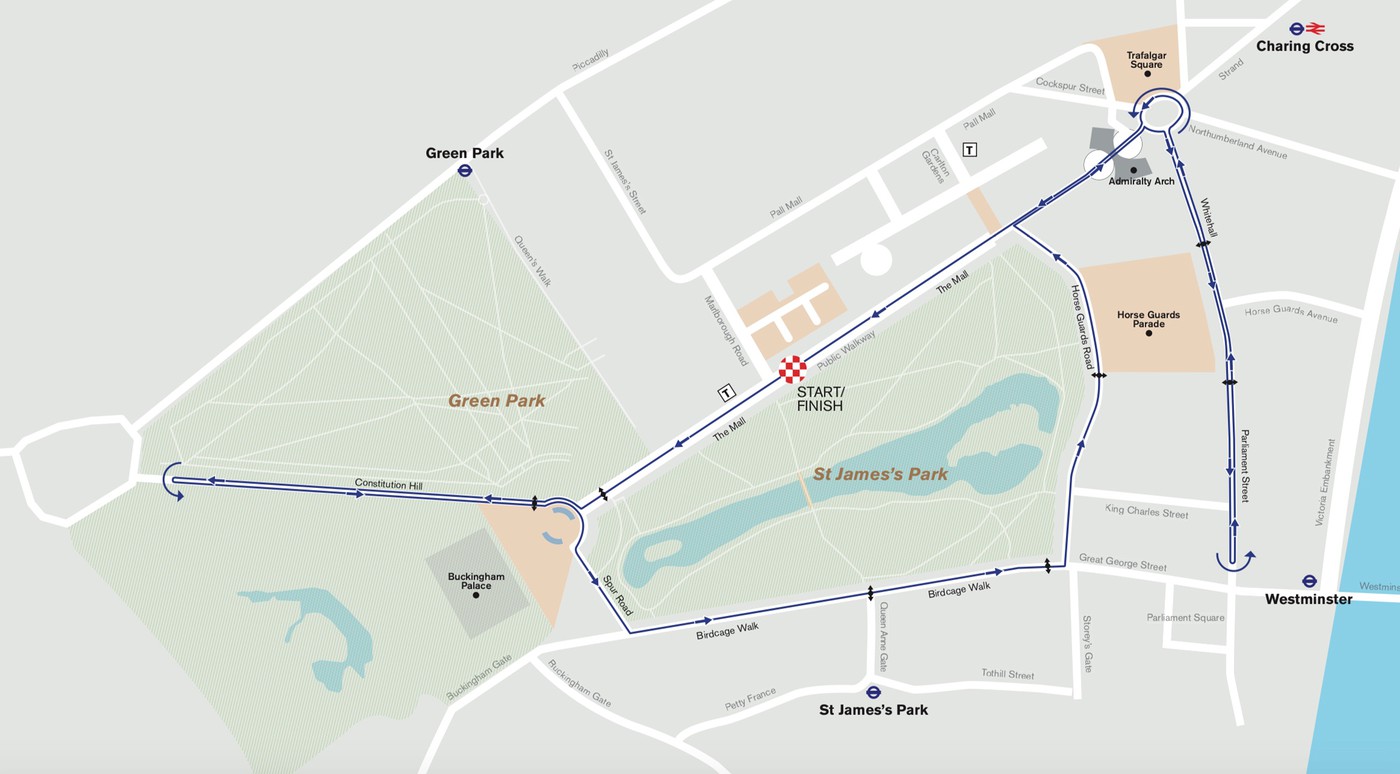 Race Results