March 26, 2018
The 'Shark' wins MSR with solo effort
Vincenzo Nibali (Bahrain - Merida) has won the 109th edition of Milano-Sanremo Namedsport, the first Classic Monument of the season. The Italian maanged to ensure an audacious attack on the Poggio turned into the win holding off a charging pack by just a few metres on the finish line in Via Roma. Second spot went to Caleb Ewan (Mitchelton - Scott) with Arnaud Demare (Groupama FDJ) third.

Under dark skies the 2018 Milano-Sanremo continues the tradition of the unexpected. A nine-man breakaway that jumped just after the neutral zone shaped the first 260km. After 75kilometres of racing the leaders had stretched their lead out to six minutes and 30seconds over the bunch.
The situation was constant until the first of the climb of the day the Passo del Turchino with 150kilometres to go, the leaders hit the descent to the coast with their lead down to four minutes 30 seconds.
There was not let up in the weather with rain continuing to fall heavily along the coast with the added challenge of a stiff headwind that persisted over the 'Tre Capi' climbs 50 kilometres to go. At this point there was some relief as the rain finally starting to ease off.
With Bora-Hansgrohe and Team-Sky driving the front of the peloton as it had for most of the day, the first catch was made on the approach to the Cipressa as the race finally came alive with Ewan maintaining a prime position at the front,
With 30km to go and the rain now well behind them, the last of the attackers were hauled in like fish from the Mediterranean scant yards to the left. At that point, pre-race favourites Peter Sagan (Bora - Hansgrohe) and Michal Kwiatkowski (Team Sky) were well positioned, as were several of the world's leading sprinters.
Then, with 6.5km to go, Vincenzo Nibali (Bahrain - Merida) attacked blowing the race apart. Whatever plan his rivals had becane a desparate chase. Nibali overwhlming power meant he crossed the Poggio alone with a 15-second lead and, despite a determined chase by Matteo Trentin (Mitchelton - Scott), followed by the speeding lead-out trains of Elia Viviani (Quick-Step Floors), Caleb Ewan (Mitchelton - Scott) and Arnaud Démare (Groupama FDJ), he held on to win the 109th Milano-Sanremo in style, with Caleb Ewan (Mitchelton - Scott) and Arnaud Démare (Groupama FDJ) second and third.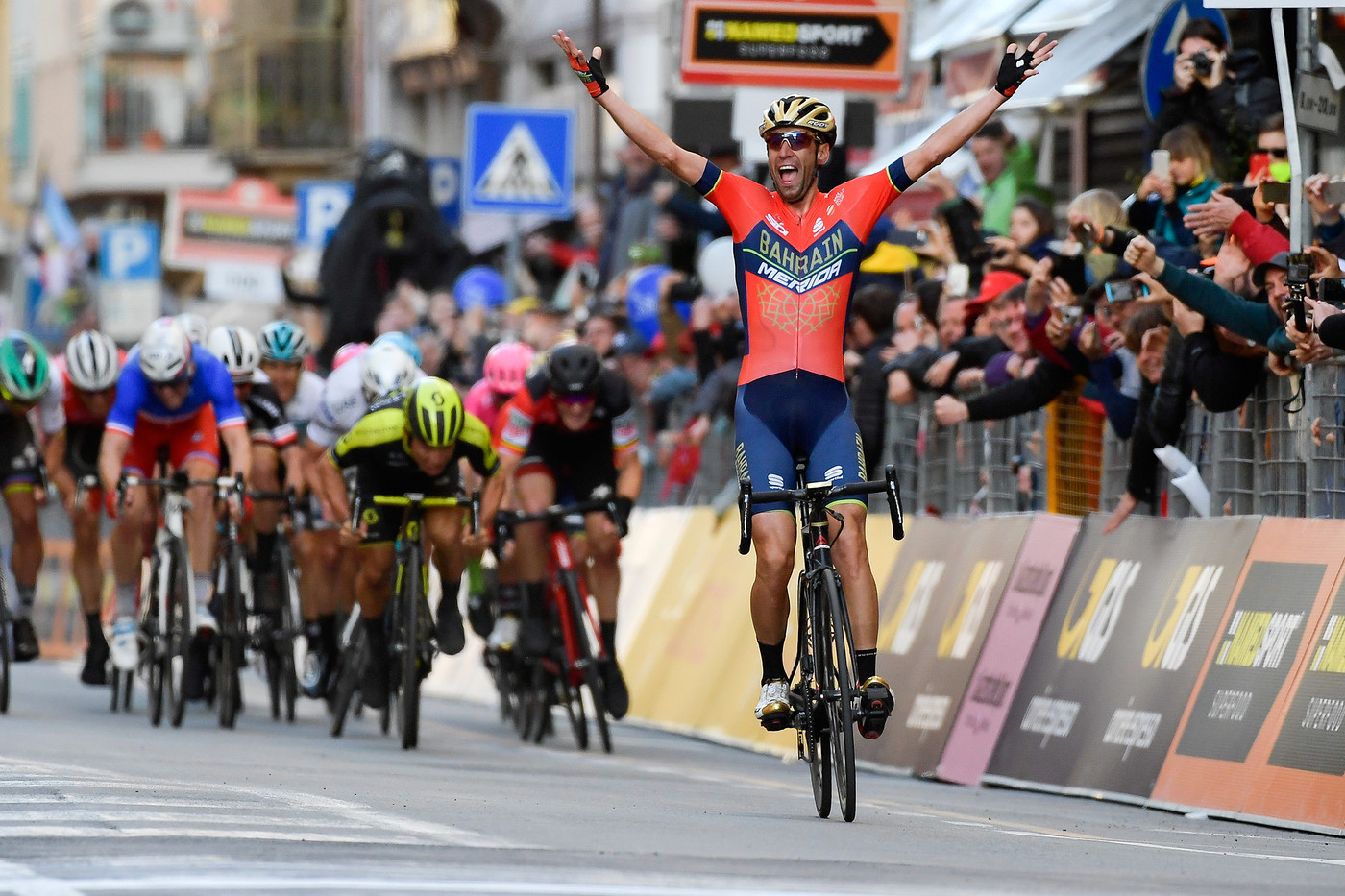 Vicenzo Nibali
The winner, Vincenzo Nibali, said in the press conference:
"It hasn't really sunk in yet, because it is all so unexpected. It was incredible. When the Latvian champion Neilands attacked, he asked me to collaborate. The team was riding for Colbrelli who was in great shape, but Neilands was strong and when I saw we had opened a 20 second gap, I decided to continue that attack. At the top of the Poggio, where the gradient is a bit higher, I accelerated and then pressed on. I believed victory was within my reach in the final part of the race when I saw the empty road in front of me. Even so, the final 2km were interminable.
" Before the race I had two key points which in mind: the Cipressa, if there was a breakaway group of 6, 7 or even 9, I'd try to get into it, but without working. Then there was the Poggio, the most dangerous place, where an attack by Kwiatkowski, Van Avermaet or Sagan was likely. I was well positioned in the group behind Mohoric, waiting for someone to move, and to react to it, and that is what happened. In the final 50m, I knew I'd won. I could see the finish line ahead of me, and I made sure I enjoyed the victory.

"With Peter Sagan, I'm a great friend. I said to him, "What are you doing, waiting for the sprint?" He didn't know what to say. My role today was as a stopper, working for Colbrelli. I wanted to understand what Peter had in mind. When I saw he was strong, I knew I had to go because I had great form. Peter is always unpredictable, and a rider like me has to arrive alone to win. On past form, if I finish in th company of riders like Alaphilippe, Kwiatkowski or Gilbert, I always finish second.

"For that reason I was very cold-blooded in my decision-making. I was working for the team and when I attacked I said to myself, I have to go alone if I'm going to do anything. It was a good move, made with a clear head, but also with the heart because to arrive alone to the finish line after all those kilometres and all that rain, it took a lot of determination.
When I set my targets at the start of each season, it's important to me to target races that really count. I felt I was behind in my preparation for Sanremo, but during Tirreno Adriatico my form grew and I was only lacking in the final 300m. I went home and rested, but it was only during the race that I realised I had come to this Milano-Sanremo in great condition. I
" finished last season by winning Il Lombardia, and started this season with winning Milano Sanremo. One day races are special for me, but that also makes things difficult for me in my preparation for the Grand Tours. Perhaps Milano Sanremo was the race I least expected to win because it doesn't really suit me. In the past I've attacked on the Poggio and made the podium, but I've always been beaten by a faster finish than me. That said, today I won and I am very happy."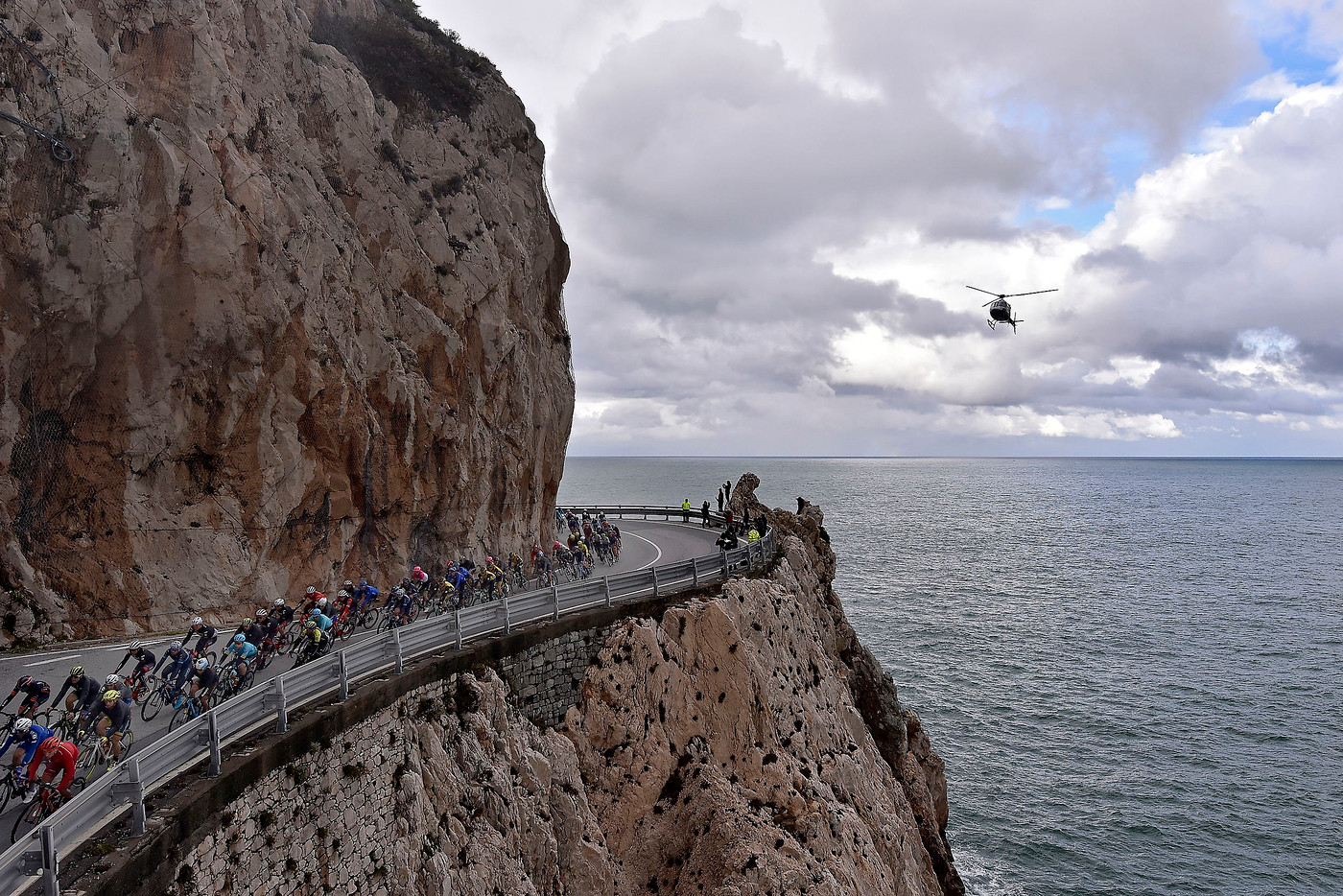 Caleb Ewan - 2nd place: "I know it is still a massive result to finish in second place but to be so close to the win is a little bit disappointing. To be honest I was just thinking of doing my own sprint and if we caught Nibali, we caught him, if we didn't, we didn't so I was just focusing on my sprint as there were still good sprinters there and I knew it would be tough to beat those guys.
"My team put me in a good position on both the Poggio and Cipressa so I did need to fight too much. After this year I know I can potentially win this race so I can come back next year and the year after and try to win."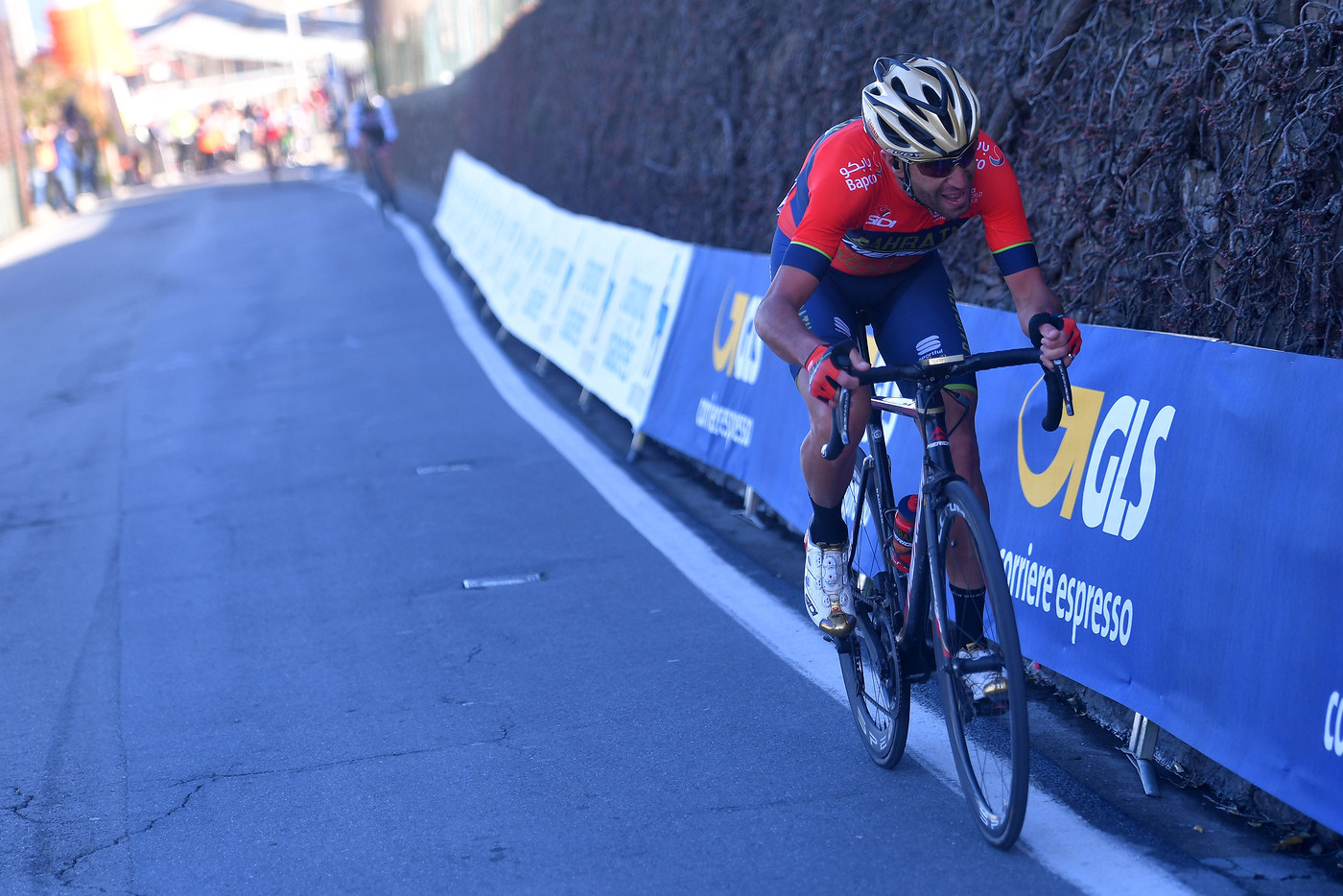 Vicenzo Nibali on the attack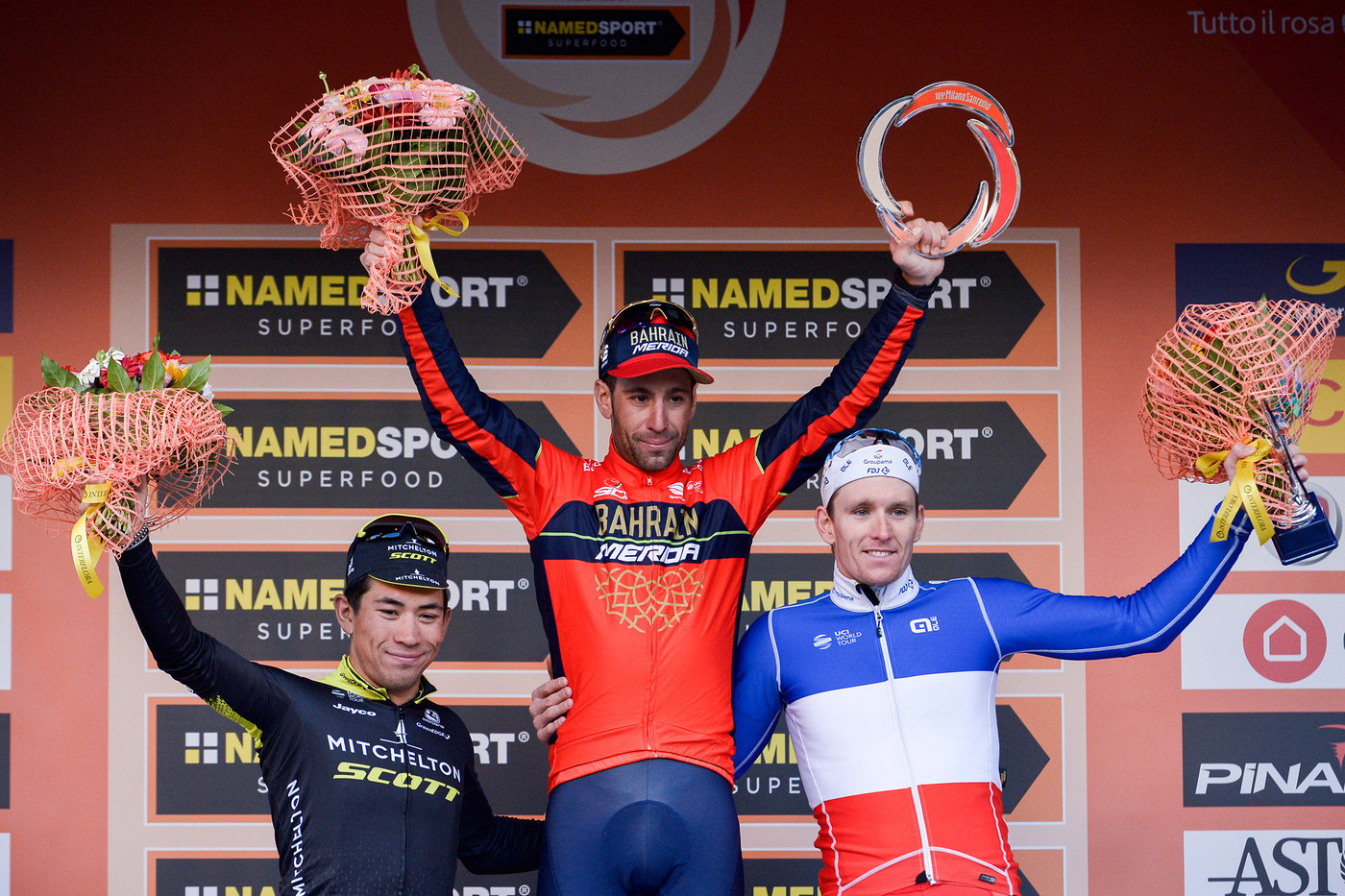 MSR Podium

Results
---