19 June, 2014
Anjou Velo Vintage set for Record Attendance
The 4th Edition of the Anjou Velo Vintage Cycling Festival takes place on the 28-29 June in Saumur. With a month to go there were already over 2500 riders signed up for the Sunday rides.
To give readers a flavour of what they will encounter (or miss out on!) we are republishing our photo-piece on last year's event. Here is Part 1 of 2.
The 2014 edition comprises two days of activities including a number of rides starting and finsihing in Saumur along with a village in Saumur with activities, stands, and a vast collection of vintage bikes and bits.
Saturday 28th sees a new edition to the event - a set of criteriums that wil bring back to life a typeof racing that dominated French sporting entertainent.
Sunday 29th offers four rides:
THE DISCOVERY (30 KM)
THE STROLL  (55 KM)
THE HIKE (90 KM)
LA RETRO ENTERS THE LEGEND (150 km)
Le Retro is a homage to the 'slaves of the road', those riders from the 1900s to the 1960s who if they had the talent found enduring dust, potholes, woollen shorts and jerseys easily preferable to labouring in factories and fields in the pursuit of fame and a little fortune.
Just to ensure particpants on any of these rides really appreciate the day, there is a small matter of vintage dress code.
Full details of the rides are here: http://www.anjou-velo-vintage.com/en/routes/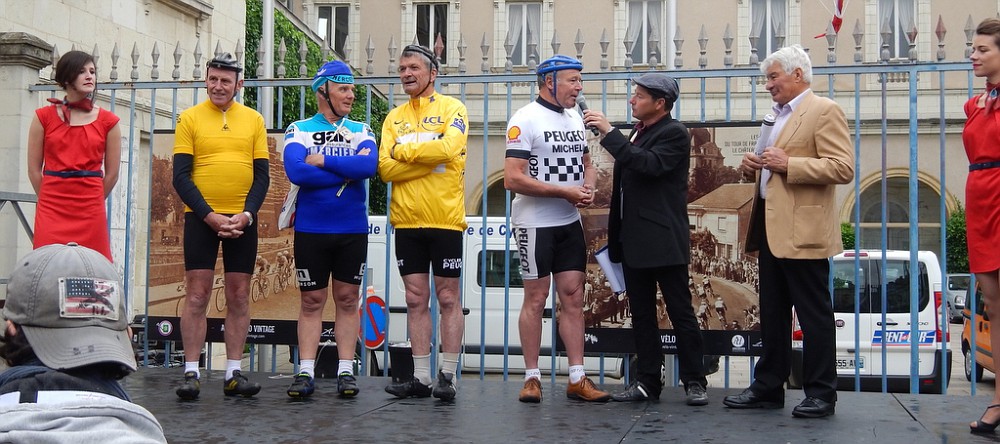 Continued in Part 2...