Health Net's Gord Fraser Family Addition
The Health Net Maxxis family continues to grow. The Fraser's welcome their second child Axel.
Tucson, Arizona
The Health Net Pro Cycling Team Presented by Maxxis family grew yet again this week. Gord and Caryn Fraser welcomed Axel Thomas Fraser into the world at 1:05 a.m. Thursday. Just this past Sunday night, Nathan and Karen O'Neill had their first child, Lydia.
The 8lbs, 2 oz Axel, born at the Fraser home, is their second child. "Angus is very happy to be a big brother," Gord reports.
Both mother and baby are doing well.
Congratulations and best wishes from the Daily Peloton staff and readers to the Gord, Caryn and the Fraser family. We'll be watching the results in the future for brothers Axel and Angus if they choose to follow in their fathers successful footsteps.
Angus and Axel,
a few pictures of your dad at the office.

McClane Pacific your dad won this Spring Classic a bunch of times.... (ask him to tell you the story) then again he often worked his way to the top step of the podium no matter the season.
Photo c. www.dailypeloton.com Vaughn Trevi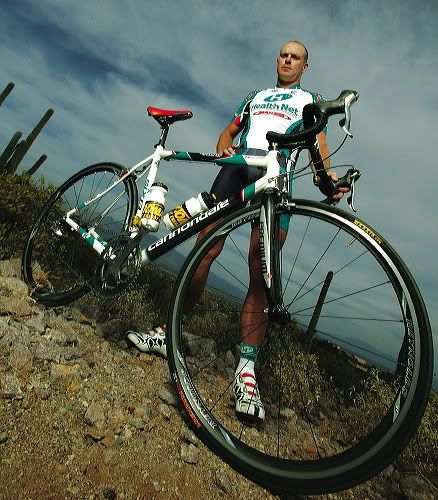 Someone has to pose for those Ad Posters, here your dad does his part for the Cannondale sponsor. Tough work but someone has to be the pretty faced team model. Photo courtesy Health Net/Maxxis & Cannondale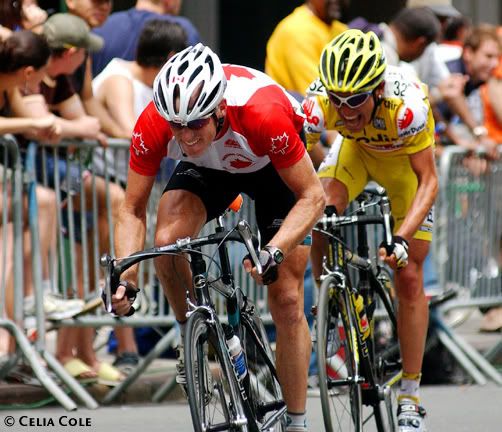 This is the office most of the time, with your dad on his way to another road victory in the tour of Georgia. Photo c. Celia Cole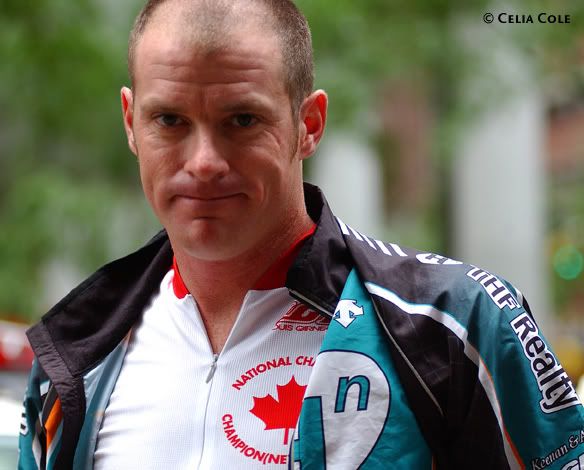 Canadian National Road Champion (quite a legacy) your dad was referred to as the North American Cipo over the years more than once due to his consistent and numerous victories. Photo c. Celia Cole